fOREST CITY baptist church
The past 2+ months have been very difficult. One hundred thousand Americans have died of COVID-19, and hundreds of thousands more have been infected. Millions of people have lost their jobs. Even churches have been closed. But even though God's people have not been able to meet, God has faithfully watched over us. Thankfully, things are starting to improve here in Florida and throughout most of the country.
In that regard, we are excited to announce that we are once again worshiping the Lord at Forest City Baptist Church! You are welcome to join us. Social distancing is in effect and masks are encouraged. Together let's celebrate God's goodness and mercy through Jesus Christ!
In Christ's Love,
Pastor Matt
Here at Forest City Baptist Church we hope you feel at home. Join in with us as we worship the Lord Jesus together. If you are looking for a church to call your home, we want you to know there is a special place here, just for you! Every Sunday 11:00am
​
Verse of the Month
"God made Him who had no sin to be sin for us so that in Him we might become the righteousness of God"-
2 Corinthians 5:21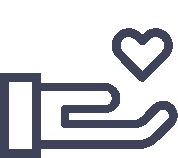 "Whoever is generous to the poor lends to the lord, and he will repay him for his deed."
If you'd like us to get in touch with you.
Please include your email address with your Prayer Request.