fOREST CITY baptist church
The "Mane" Event!
The best week of the Summer
New friends - Amazing Experiences - Creative games - Super fun snacks -
Surprising adventures - Incredible music
​
Forest City Baptist Church invites Children to Roar VBS : Life is Wild, God is Good!
Located at : 721 West Lake Brantley Rd, Altamonte Springs June 14th-18th
At Roar kids discover that God is good even when life gets wild! Kids participate in memorable Bible
learning activities, sing catchy songs, play teamwork building games, devour yummy treats, experience one-of-a-kind Wild Bible Adventures, collect Bible memory buddies to remind them of God's love, and make crafts to take home
​
Roar is for kids 4-12 years of age and will
run 6pm-8pm each evening
Email : VBSFirstBaptistFC@gmail.com with the attached
REGISTRATION FORM or bring with you to this event.
Here at Forest City Baptist Church we hope you feel at home. Join in with us as we worship the Lord Jesus together. If you are looking for a church to call your home, we want you to know there is a special place here, just for you! Every Sunday 11:00am
​
Verse of the Month
"God made Him who had no sin to be sin for us so that in Him we might become the righteousness of God"-
2 Corinthians 5:21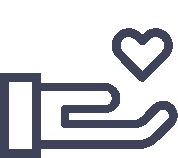 "Whoever is generous to the poor lends to the lord, and he will repay him for his deed."
If you'd like us to get in touch with you.
Please include your email address with your Prayer Request.