Here at Forest City Baptist Church we hope you feel at home. Join in with us as we worship the Lord Jesus together. If you are looking for a church to call your home, we want you to know there is a special place here, just for you!
​
November Verse of the Month
"Give thanks to the Lord, for He is good! His faithful love endures forever"- 1 Chronicles 16:34
Children's Fall Party
11am-1pm
Annual Thanksgiving
Chili Supper
6:30pm
Ladies Bible Study
7pm in the
children's suite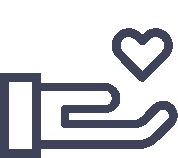 "Whoever is generous to the poor lends to the lord, and he will repay him for his deed."
If you'd like us to get in touch with you.
Please include your email address with your Prayer Request.